Biography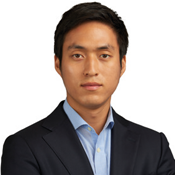 Brandon is an Associate at Patricia Industries North America since 2015. Brandon joined Investor AB as part of Investor Growth Capital's information technology team, focusing on investments in software, technology-enabled services and industrials businesses.
Prior to joining Investor AB, Brandon spent two years at Centerview Partners, where he focused on M&A, restructuring and strategic advisory across a variety of industries. He began his career as an investment banker at Goldman Sachs.
Brandon received a B.S.c. in Economics and Social Policy from the London School of Economics.
E-mail: brandon.cho[at]investorab.com