Lennart Johansson
Senior Advisor
Biography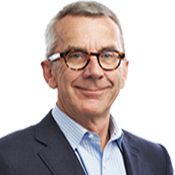 Lennart is Senior Advisor at Patricia Industries Nordic. In 2006 Lennart join the Management Group of Investor AB and held different positions including Head of Business Development, Head of Operating Investments and Head of Financial Investments.
Prior to joining Investor, Lennart spent 14 years in Atlas Copco whereof nine years in senior management roles in Sweden and abroad. He has also been the CEO for two different venture capital companies.
Lennart serves on the boards of Hi3G, SOBI, Vectura, Bonesupport, Atlas Antibodies and Chalmers Ventures. Among previous board seats are Gambro, Lindorff, Mölnlycke AB and SAAB AB.
He holds a MBA from Stockholm School of Economics.
E-mail: lennart.johansson[at]investorab.com