Michael Oporto
Chief Administrative Officer
Biography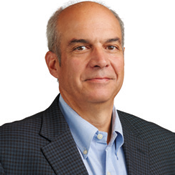 Michael is Chief Administrative Officer for Patricia Industries and is responsible for the North American administrative and site operations including financial and administrative activities. He also has responsibility for the Investor Growth Capital portfolio. 
Before he joined Investor, Michael was the Chief Financial Officer of Presidential Life Corporation for eight years and Deloitte & Touche LLP in the Financial Services Practice Group for ten years.
He holds a B.S in Accounting from Adelphi University and a MBA from Columbia University. Michael is also a certified Public Accountant.
E-mail: michael.oporto[at]investorab.com