Ulrika af Burén
Managing Director
Biography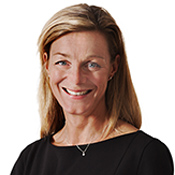 Ulrika joined Patricia Industries in June 2020 and is based in Sweden. She has a broad experience from investments, M&A and strategic corporate development. Prior to joining Patricia Industries, Ulrika was Head of M&A strategy at SEB, and has held similar positions at AFRY, Saab and Gambro. Other experiences include corporate finance from SEB Investment Banking and venture capital. Early in her career she also worked with Investor AB, between years 1996 and 2000. 
Ulrika is part of the business team Doktor24 and Vectura and serves on both boards. She also serves on the board of Bonnier Group AB and Syncron.
She holds a M.Sc in Accounting and Financial Management from the Stockholm School of Economics, Sweden.
Ulrika is currently on rotation at Ericsson as interim Head of M&A.
E-mail: ulrika.afburen[at]investorab.com