Biography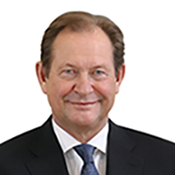 Inge has been a board member since August 2019.
He is a Director of the boards of Merck & Company, Nobel Prize Outreach, the Swedish American Chamber of Commerce in New York and World Childhood Foundation as well as on the Advisory board of New Economics Forum. 
Prior board assignments are: 3M, The Greater Twin Cities United Way Campaign (Chairman), Chevron Corporation and The Toro Company (Director).
Inge has been President, CEO and Chairman of 3M. He has also been an Advisor to both the President Obama Administration and the President Trump Administration during May 2015 to August 2017 on the tasks of Global Trade and U.S. Manufacturing.
Inge holds a degree in economics and marketing from the University of Gothenburg.