Marcus Wallenberg
Chairman
Biography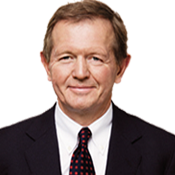 Marcus has been Chairman since May 2015. He is also Chairman of FAM, Saab, SEB and IVA (The Royal Swedish Academy of Engineering Sciences). Vice Chairman of EQT AB, Investor AB, The Knut and Alice Wallenberg Foundation and Director of AstraZeneca.
Prior board assignments are: Chair - Electrolux, International Chamber of Commerce (ICC) and LKAB Director - Stora Enso and Temasek Holding.
Marcus has been President and CEO of Investor AB. 
Marcus holds a B.Sc of Foreign Service, Georgetown University, Washington D.C. USA, and has been a Lieutenant in Royal Swedish Naval Academy.