Advanced Instruments
Advanced Instruments is the leading global provider of osmolality testing instrumentation and consumables for the clinical, biopharmaceutical, and food & beverage markets. The company manufactures and commercializes a broad portfolio of innovative products used in over 90 countries by leading biopharmaceutical companies, hospitals, and food & beverage producers.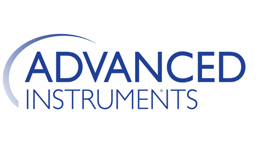 Since its founding in 1955, Advanced Instruments has been dedicated to increasing productivity and ensuring quality in the biotechnology, pharmaceutical, clinical and food & beverage industries. The company designs and commercializes systems that help their global customer base improve product quality and safety, meet regulatory requirements, and reduce costs. Advanced Instruments is known globally for its commitment to customer-centric innovation, exceptional product quality, and comprehensive customer support.
Advanced Instruments has entrenched osmolality as a critical and high-value test enabling the rapid and cost-effective diagnosis of medical conditions and assessment of product quality in a variety of settings. The company has built a strong brand reputation and deep customer relationships, it is recognized as the global authority on osmolality testing, and its products are the standard within each of its core clinical, biopharmaceutical, and food & beverage markets.
Patricia Industries acquired Advanced Instruments in October 2020 and owns 98% of the company, with members of the management team and Board owning the remainder. The company is headquartered in Norwood, Massachusetts.
Advanced Instruments - Key facts
| | | |
| --- | --- | --- |
| USD m. | 2022 | 2021 |
| Sales | 134 | 103 |
| EBITDA (%) | 34 | 37 |
| Number of employees | 370 | 225 |
Patricia Industries ownership (capital/votes): 99/99  |  Initial investment year: 2020
Click here for Advanced Instruments' website
Back