Christer Eriksson
Managing Director
Biography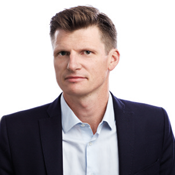 Christer has been a Managing Director at Patricia Industries Nordic since 2015. In 1999, Christer joined Investor AB and has held several positions within the company including Treasury, which he also headed for a number of years, before moving to privately held investments - first within venture and later more mature companies as an Investment Manager at Operating Investments.
Christer has broad industry experience as an investor and developer of privately held companies and has also been part of many large transactions including Mölnlycke, Gambro, Permobil, Piab as well as leading both the acquisition and sale of Lindorff
Previous board assignments include Gambro, Mölnlycke, Piab, Vectura and Lindorff.
He holds an M.Sc. in Business from the Stockholm Business School, Stockholm University, Sweden. 
Christer is currently working as CFO at Piab AB.
E-mail: christer.eriksson[at]investorab.com