Biography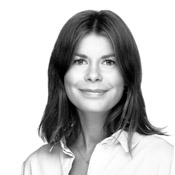 Hanna joined Patricia Industries in 2023 and is part of the business teams Affibody, Atlas Antibodies and Vectura.
Prior to joining Patricia Industries, Hanna worked at BCG and has had internships with Triton and Deutsche Bank, as well as part-time work at PwC.
She holds a B.Sc. in Business and Economics from the Stockholm School of Economics and an MBA from INSEAD.
E-mail: hanna.jedvall[at]investorab.com