Biography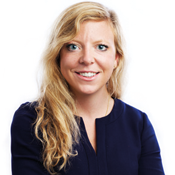 Louise has been an investment professional at Patricia Industries Nordic since 2015. She joined Investor AB in 2014 and began her career focusing on the listed companies, while gradually shifting focus to the privately held portfolio. She has worked with a broad set of industries and companies, albeit recently more focused on the healthcare sector.
Louise is part of the business team Atlas Antibodies and Doktor24, where she also serves on the Board.
Louise holds an MSc in Finance from the Stockholm School of Economics, partly completed at Chicago Booth School of Business and National University of Singapore. During her studies, Louise also worked at Goldman Sachs and People In Store (now Nepa) and coaching sailors at elite level.
E-mail: louise.kores[at]investorab.com