Noah Walley
Senior Advisor
Biography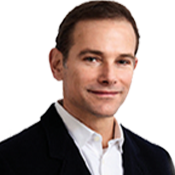 Noah is a Senior Advisor at Patricia Industries and was most recently Co-head of Patricia Industries from 2017 to 2021. Noah was also previously the Head of Patricia Industries North America from 2015 to 2017 and President of Investor's legacy venture capital investment effort from 2015 to 2021. Noah joined Investor in 2003 as a Managing Director at Investor Growth Capital and between 2005 and 2015 led its information technology investing activities in North America. Noah led the acquisition of BraunAbility for Patricia Industries in 2015 and serves on its board – as well as on the boards of number of Investor Growth Capital's venture capital investments.
Noah has been an active, technology-focused investor for over 20 years. Prior to joining Investor, Noah was as a General Partner with Morgan Stanley Venture Partners and a consultant with McKinsey & Company. He began his career as an investment banker at N M Rothschild & Sons.
Noah received an B.A. in History and an M.A. (First Class) from Oxford University, as well as a J.D. (Order of the Coif) from Stanford University Law School.
E-mail: noah.walley[at]investorab.com