Biography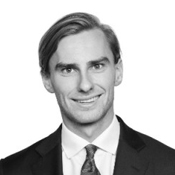 Olof joined Patricia Industries in 2022 and is part of the business team Mölnlycke.
Prior to joining Patricia Industries, Olof worked at SEB Corporate Finance in Stockholm, participating in various ECM and M&A transactions.
He holds an M.Sc. in Industrial Engineering and Management from the Royal Institute of Technology, partially completed at University of New South Wales, Australia. Alongside his studies, Olof also worked at Carnegie Investment Bank.
E-mail: olof.holmberg[at]investorab.com